We are based in Neuss, Germany. Our company emerged from the take-over in 2005 of the industrial pattern making company "Modellbau Christoph Weiß". Today, the company is managed by Sven Daniel, Master Craftsman (German diploma) in the area of pattern making. Our team consists of highly qualified and experienced individuals. We make the full line of foundry patterns, ranging from simple EPS patterns, high-grade wooden patterns through to patterns made of synthetic resin complete with core boxes for molding machines as used in large-series production. All our products are custom-made to meet the specifics of their intended use.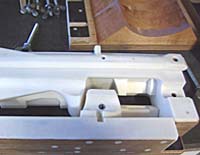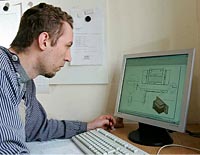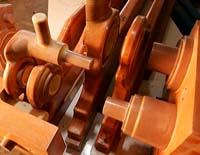 Another main field of activity is the design and manufacture of molds for ceramic and refractory components and wear parts. We make molds of intricate geometries for castable materials and ramming masses. Additionally, we manufacture molded parts made of wood and plastics, all types of tooling, EPS components as well as special formwork.
Our clients are foundries, mechanical engineering firms and industrial corporations as well as renowned design and architecture offices, which we are happy to support in their project implementation with our products and services.
We mold your ideas.